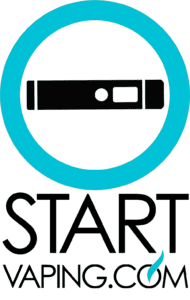 You may have heard of vaping before. Maybe you've heard about it in the media.Maybe you've seen a guy with a beard obscured by clouds. But do you really know the truth? Vaping was invented because scientists were looking for a healthier alternative to smoking. An e-cigarette or vaping device heats up e-liquid and turns it into vapor which you inhale. E-liquid comes in many different flavors and nicotine strengths all the way to no nicotine at all. The idea being that you can slowly wean yourself off nicotine altogether using a vaping device.
At VanGo Vapes, our goal is not just to sell e-liquids, but to help people stop smoking, start vaping and enjoy a healthier lifestyle.
STILL WONDERING WHETHER YOU SHOULD START VAPING? WELL… Are you trying to quit smoking?
We know how hard it is to quit. We've been there. When you're a smoker, you're not just addicted to nicotine, you're addicted to your habits, your rituals. Your morning smoke, your smoke break, your happy hour puff. It's really difficult to combat intense physiological cravings and give up the thing that you do to deal with stress at the same time!
This is why vaping is such an amazing smoking cessation tool. You're not just getting your nicotine fix like you would if you chewed gum or slapped on a patch, you also get to keep your rituals. It fills the void that occurs when you quit with a whole new world of exciting flavors and cool devices. With vaping, there are endless flavors to explore. From rich deep tobaccos to creamy desserts to unique fruit blends, at VanGo there truly is a flavor for every taste and mood. We promise, once you get into it, you won't ever look back. At least, we didn't. Are you not sure why vaping is better?
Research shows that vaping is 95%* healthier than smoking. Why? A cigarette contains 7000+ chemicals. E-liquid contains four food-safe ingredients. When you light a cigarette, you burn tobacco and inhale 7000+ chemicals into your lungs in the form of smoke. When you vape, your device heats up e-liquid and you inhale vapor which contains nicotine and FDA certified flavoring.
Besides being addictive, nicotine on its own isn't inherently harmful. The problem with smoking is the thousands of other chemicals you are inhaling to get that nicotine, as well as the smoke itself which causes tar to form in your lungs. With vaping, your inhaling vapor instead without all the other nasty stuff and without the tar. Vapor dissipates immediately. It doesn't stink. It doesn't cling to your clothes and your hair, and it doesn't make your fingers go yellow. Do we need to go on?

Have you tried vaping, but it wasn't the same?
It's true, you don't get the same burn in your lungs when you vape, as you do when you smoke a cigarette. But think about what that means for a second… Is a burning sensation really something you should be enjoying? We're not going to lie to you and say that smoking feels the same as vaping, but we will make a case for giving it another shot. With vaping, it might take a minute to get used to the sensation. It's definitely a smoother experience, but it can be equally satisfying.
You might not have enjoyed it because you didn't feel your fix right away. That could be because you vaped a low concentration of nicotine. Depending how much you smoke, you could need to start on a higher concentration of nicotine like a Nic Salt juice. Nic Salt e-liquids were designed specifically to help smokers quit because they provide that "punch" of nicotine that a smoker craves. With the right kind of vape and nicotine concentration, you might very well feel differently about vaping. Were you overwhelmed by vaping options?
Once again, we won't deny it. To someone new to vaping, the industry can feel super overwhelming. There are so many devices, e-liquids, terms, brands and shops to choose from, that just knowing where to start is a big deterrent to a lot of people.
You want to vape, but you don't want to feel stupid walking into a vape shop. You've looked online, but you had no idea where to start or what to order. You browsed pages upon pages of devices, not really understanding what a coil was, whether you had to buy batteries too, never mind what to do once you actually got the thing in the mail!
We get it. We really do. That's why we created our smoking cessation program called, you guessed it, Start Vaping. Everything you need to quit smoking and start vaping shipped to you monthly, and detailed instructions and guidance every step of the way.
VANGO'S Start Vaping Program
We designed our smoking cessation program to be as simple as possible. Basically, you sign up and you get everything you need to stop smoking and start vaping shipped right to your front door. Our program is three months during which we begin the process of weaning you off nicotine by gradually reducing the nicotine strength in your e-liquid. At the end you receive a certificate which is just our way of saying good job, you're awesome and welcome to the VanGo fam.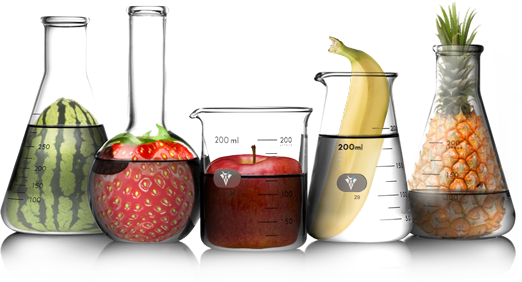 Month 1
What you get:
Salt Nicotine Device
1 Months Supply of 50 mg juice
Guide on Quitting Smoking
What it costs: $50
MONTH 2
What you get:
3 Coils for Your Device & 1 Months Supply of 35 mg juice
What it costs: $50
Month 3
What you get:
3 Coils for Your Device & 1 Months Supply of 20 mg juice
What it costs: $50
MONTH 4
What you get:
Certificate of Completion
Sub Ohm Device
1x 120 mL bottle of 0 mg juice of your choice
What it costs: $50
Month 1
What you get:
Salt Nicotine Device
1 Months Supply of 50 mg juice
Guide on Quitting Smoking
What it costs: $50
MONTH 2
What you get:
3 Coils for Your Device & 1 Months Supply of 35 mg juice
What it costs: $50
Month 3
What you get:
3 Coils for Your Device & 1 Months Supply of 20 mg juice
What it costs: $50
MONTH 4
What you get:
Certificate of Completion
Sub Ohm Device
1x 120 mL bottle of 0 mg juice of your choice
What it costs: $50